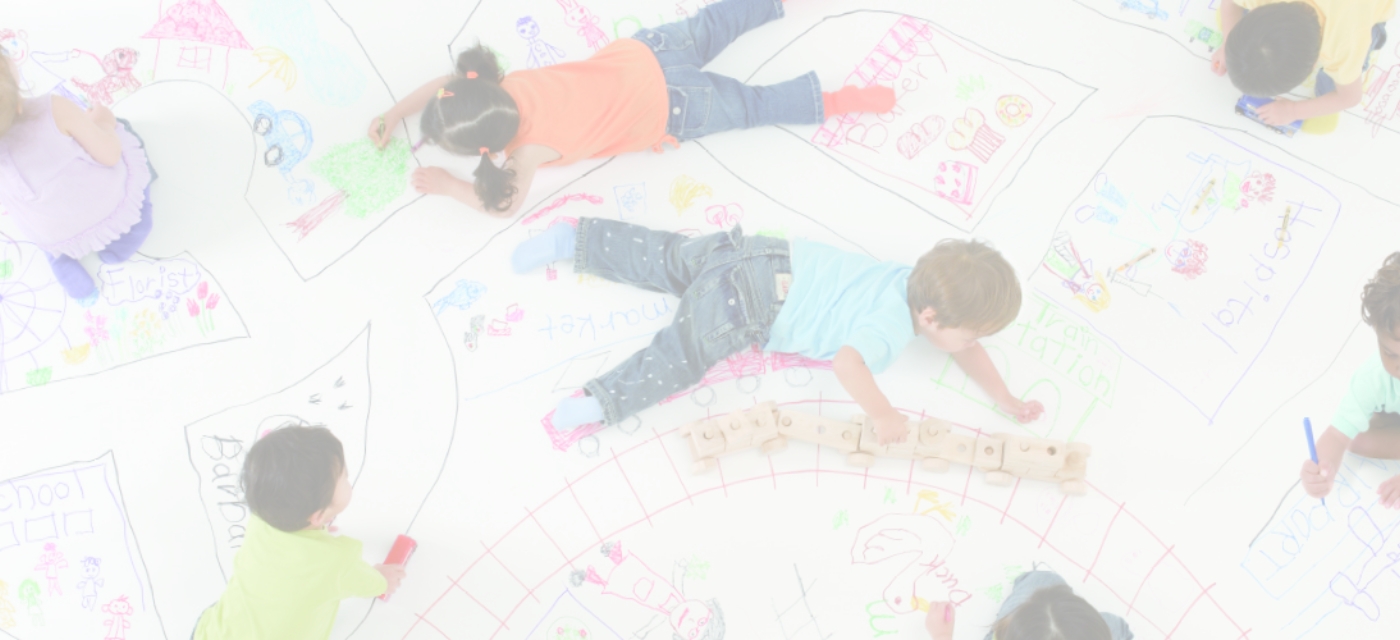 "Safe and reliable tools for everyone."
To provide products everyone can use without worries;
we will provide tools for everyone that are so safe no one will hurt when used, and
we will provide tools for everyone produced through our global supply chain so that no one may suffer.
Our Mission
We will implement sustainability activities with the goals of creating value for society and increasing our own corporate value over the medium and long term through relationships with employees, business partners, users, and local communities for the establishment of a sustainable society.
We respect the human rights of the people we work with. We will also respect the diversity of the people we work with and strive to ensure a healthy work environment. We will strive to promote the development, safety, and health of the people we work with.
We will conduct appropriate business with our suppliers/business partners and maintain a responsible supply chain that considers human rights.
We will strive to ensure product safety and improve user satisfaction so that users can use our products safely and securely. We will also seek to strengthen information security, including protecting users' privacy.
We will work together with local communities to realize a sustainable society.
Materiality
Materiality :Relationships with the people we work with
Respect for human rights
We fully consider the impact of our business activities regarding human rights issues and endeavor to comply with domestic laws and with the human rights norms stated in the International Bill of Human Rights with a view toward the prevention of any event that may leads to the infringement of human rights. In addition, we stipulate respect for human rights as a part of our Basic Rules on Compliance and our Supplier Code of Conduct to ensure our actions are in accordance with these policies throughout our business activities.
Providing sound workplace environments
Compliance
We have introduced a whistleblowing system as a means of notifying the company of any conduct that violates the Basic Rules on Compliance when any violation is identified. The system consists of a helpline, an outside helpline and a point of contact for harassment. In addition, we report the status of the operation of the system to the Board of Directors once a year.
Engagement
We believe that the engagement of employees is an important part of ensuring that employees endeavor to achieve the growth of the business and their continuing to work with a sense of satisfaction and enthusiasm. From this perspective, we implement initiatives including the solicitation of comments and questions regarding our vision at townhall meetings that our president participates in.

Steps we are taking to improve employee engagement include the enhancement of matching in new personnel recruitment activities, activities to retain employees and staff exchanges within the Mitsubishi Pencil Group.

In our recruitment activities, we believe it is important to increase employees' motivation to act and learn proactively for their own development and to enable employees and the company to grow together.

Regarding employee retention, we implement follow-up training for new employees, training for second-year employees, training for third-year employees and other training for staff development. We also have a program that appoints second- and third-year employees to be mentors for new employees. We also provide employee evaluator training to ensure the fairness of employee evaluations.

We proactively encourage the exchange of staff members between group companies to enable the development of management-level employees. In so doing, we are working to improve the capabilities of the staff of the entire Group. We also recruit employees' mid-career for general employee and management positions with a view toward the increase of corporate value and the energization of the organizational culture.
Respect for diversity
We believe that a diverse workforce is essential for sustainable growth, and we aim to create a workplace where employees can fully utilize their abilities, regardless of age, gender, or nationality, in all aspects of hiring, employment, and promotion. We aim to create new value for our employees with diverse values and provide products our customers can trust. We view diversity and inclusion management as a strategy to optimize various human resources.
 In association with our diversity management, we will endeavor to present our ideas about ensuring diversity in our promotion of women, foreign nationals and experienced staff to managerial positions as well as in our independent measurable targets. We will disclose the state of the gender wage gap and actively promote women to managerial positions. In addition, we will shift fixed-term employees with the proper aptitudes to regular employee positions and revise the allocation of duties in an effort to redress the gender wage gap.

As part of our efforts to create an environment that enables women to participate and advance, we will provide training that enables women to independently think about their own careers on a regular basis and organize cross-industrial workshops with other companies to change people's mindsets. We also work to support childcare, including a childcare support handbook, interviews before employees take childcare leave and seminars for employees returning from childcare leave, to prevent the interruption or discontinuation of careers due to the birth of a child or the need to care for children.

We believe we need to ensure that employees with different nationalities are able to display their potential and we need to employ these employees with an eye towards our future development into a global company.

In addition, we are striving to continue to fulfill the statutory minimum percentage of employees with disabilities, something we have done for multiple years. In addition to duties within our company, we are working on an agriculture-welfare collaboration for employment as one diverse form of employment. We will actively address this while respecting the personalities and skills of workers with disabilities.
Ensuring safety and health
Occupational safety and health
We consider the safety, security, and health of the people we work with as an essential mandate to our business activities, and we strive to realize a safe and comfortable working environment by appropriately utilizing our management resources. In particular, the prevention of occupational accidents is a primary objective, and thus, we strive to manage health in the workplace thoroughly. At the same time, we strive to establish a system that enables early correction of any inappropriate events that may be detected.

As an action to prevent industrial injuries, we have established the Safety and Health Committee composed of representatives from different workplaces and others selected by the company. The Safety and Health Committee identifies hidden dangers and hazards in workplaces to prevent industrial injuries. To ensure strict health management at workplaces, we are working with different counselors and industrial physicians to prevent employee health hazards arising from overwork and to support their mental health.

To swiftly remediate any inappropriate action, we have built a structure that enables compliance with the Labor Standards Act and other laws and ordinances governing personnel affairs and established an internal point of contact for whistleblowers and an external one operated by an outside law firm.

Our health improvement efforts beyond those stated above include health guidance provided by industrial physicians based on the results of health checkups and health promotion measures including walking events.
Work-life balance
We will create different programs that help individual employees work with job satisfaction and fulfillment, balance work and childcare, nursing care or similar activities, and design their careers according to their life stage to adapt to changes in social structure and the diversification of lifestyles.

Regarding the balancing of work with childcare and nursing care, our personnel affairs department will play a central role in the distribution of childcare and nursing care handbooks and the organization of nursing care support seminars to provide information to increase employees' understanding of the programs we offer and encouraging them to take advantage of them. In Japan, we are enhancing these programs. For example, the shortened working hours program for childcare has been made available to employees with children who are in the third grade or younger. We are also working to build an environment where male employees are less hesitant to take childcare leave. In recent years, around 30% of our male employees entitled to childcare leave have actually used this leave. Our president communicates his message of support to individual employees caring for children and the Company offers them small gifts and implements other support measures.

Regarding the company's support for the design of careers in consideration of the life stage of the employee, we organize round-table talks for 52-year-old employees, financial planning training for 53-year-old employees, career design training for 55-year-old employees and life planning training that starts when employees reach the age of 60.
Personnel development
Based on our philosophy of 'Uniquely Beautiful,' we believe that enhancing the value of human resources by making the most of each individual's uniqueness will create new value. We have established various internal rules and systems and are working to disseminate them while appropriately operating multiple systems, including those for hiring and evaluating human resources. Through these efforts, we will work on human resource development based on the policy of raising the motivation for those who work together with us so that both the individual and the Company can grow together. As part of these efforts, we conduct various training programs, such as position-based human resource development training. In addition, we actively dispatch personnel to our overseas sales and manufacturing subsidiaries to develop future management executives.

Our personnel training programs aimed at the growth of employees and the company include cross-industrial business leadership workshops, cross-industrial dispatch training, management training, leadership development training, teaching training, business skills training, business figure management skill training, training for new employees, business school (distance education) and a program encouraging the acquisition of qualifications.
Materiality :Relationships with the business partners
Responsible supply chains
To fulfill our social responsibilities in global supply chains, including respect for human rights, the reduction of environmental impact and the safety and security of products and services, we conduct procurement and supply activities in compliance with laws, regulations and social norms and on the basis of fair opportunities and evaluations. We share our Group's code of conduct with business partners to support their compliance with it. To continuously and stably provide products to customers, we are strengthening our collaborations with business partners to stabilize our entire global supply chain.
Prevention of inappropriate transactions
We conduct sound and fair transactions with business partners in procurement, outsourcing of manufacturing, sales and other processes and strictly comply with laws, regulations and social norms. The Mitsubishi Pencil Group Charter of Corporate Behavior includes provisions regarding compliance with social norms. They stipulate that we must follow relevant laws and ordinances and conduct operations that enable fair, transparent and free competition.
Materiality :Relationships with our customers
Ensuring product safety (the supply of safe and trustworthy products)
Mitsubishi Pencil's corporate motto is The Finest Quality Is the Best Service. To implement this, we have received ISO 9001 certification for the construction of a quality management system with the planning, design and manufacturing of writing instruments as key processes in an endeavor to provide products and services that satisfy users' needs and earn their trust.

We endeavor to provide safe and trustworthy products to users through a system designed to ensure the physical and chemical safety of products, package materials and promotional items. In the product design stage, our Chemical Substances Committee and Safety Design Committee which are responsible for the internal examination process evaluate the structure of products and the materials used to determine their acceptability.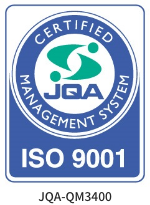 Increase in user satisfaction
To ensure that we live up to our corporate motto, The Finest Quality Is the Best Service, we have established a Customer Service Office to collect users' comments and share them inside the company to improve products and services and respond to inquiries about how to use products and about problems with products to ensure user satisfaction.
Protection of privacy
We have determined methods for handling the personal information we posses internally to ensure that we always manage personal information properly and to prevent its leakage. In addition, we appoint a personal information protection manager that is responsible for regularly checking the state of the management of personal information. We also appoint a specific personal information protection manager responsible for regularly checking the state of the management of specific personal information. We understand that we have a responsibility to society to properly protect the important information assets we handle. Therefore, we implement information security measures to protect them from leakage, destruction, falsification, unauthorized access, interference with utilization and all other threats. We have developed a security audit system and strive to regularly examine its effectiveness.
Materiality :Relationships with local communities
To move forward together with society as a corporate citizen, we carry out activities for the development of the writing and drawing culture and to conserve the natural environment in an effort to establish a sustainable society.
Forest supporter pencils
Mitsubishi Pencil Co., Ltd., Tokyo Regional Office of Japan Post Co., Ltd., Sakata Seed Corporation and the Shinagawa City Board of Education collaboratively conducted a demonstration testing of the pencil resource recycling system at 11 integrated elementary/junior high schools in Shinagawa City and at the Shinagawa Post Office. The experiment began in the fall of 2021. The goal of the program was to help children feel closer to environmental issues using pencils, which they use for the first time when they begin their formal education.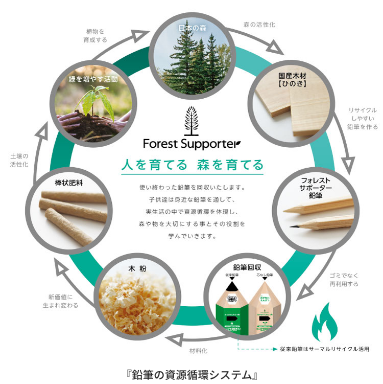 Horizontal recycling
As part of the Ministry of the Environment's "FY2022 Demonstration Project for a Plastic Resource Circulation System toward a Decarbonized Society", a demonstration project for the "horizontal recycling" of "used" plastic pens was launched in October 2022. This project will demonstrate the manufacturing of pens using used* plastic pens collected from schools, government agencies, and companies in Shinagawa Ward, Tokyo, from October 2022 to March 2024, as well as the effect of reducing CO2 emissions through this process.

*The project will primarily collect "used pens" that are no longer suitable for replacing refills or are no longer in use.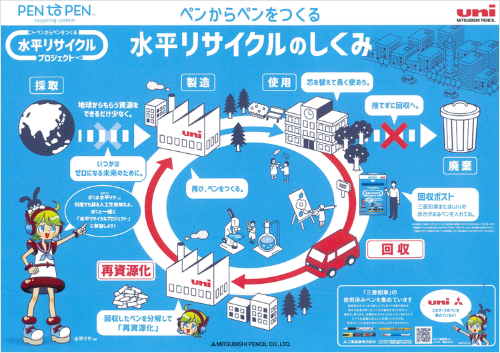 Paralym Art
We signed an official partnership agreement with the Shougaisha Jiritsu Suishin Kikou Association (Paralym Art) with a view toward the creation of expression experiences leveraging writing and drawing to support all people's self-expression and help create a free and borderless society enriched by the uniqueness of individuals. Through this partnership, we will strengthen our ties with people with disabilities.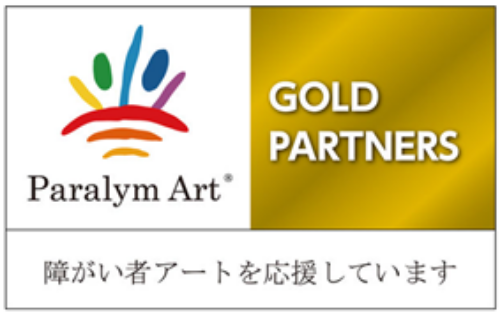 KidZania
We are an official sponsor of KidZania Tokyo and KidZania Fukuoka and an official supporter of Kidzania Koshien.  We operate a pencil factory at KidZania Tokyo and writing instrument stores at KidZania Koshien and KidZania Fukuoka. KidZania's concept is Edutainment, a portmanteau of education with entertainment. We support the development of children's social skills and independence through the experience of different jobs and services.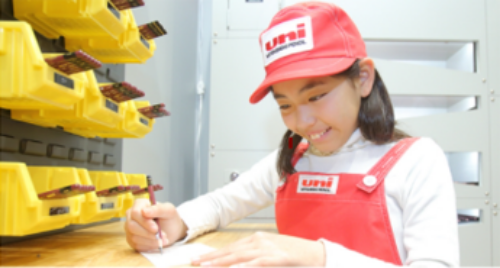 Pencil benches
During the reconstruction of the head office in 2018, we provided land on the east side of the building to Shinagawa City. It was developed into a promenade lined with cherry trees named Pencil Road. The promenade ensures the safety of residents walking in the area. Six Pencil Benches were installed along the walkway representing the process of manufacturing pencils, which is our founding business. It provides locals with a new place to relax.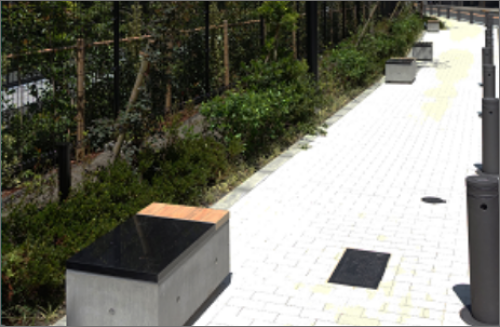 JICA bonds
As part of our contributions to society through asset management, we invest in social bonds issued by the Japan International Cooperation Agency (JICA) (hereinafter "JICA bonds"). Social bonds are bonds for raising funds that will be appropriated to projects that will serve to resolve social issues. The money invested in the JICA bonds is used to finance activities that address social issues in developing countries.